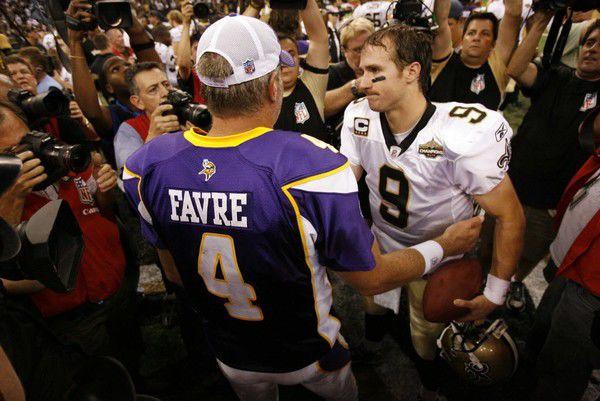 Plenty of eyes will be fixed on the Mercedes-Benz Superdome this Sunday in anticipation of what could be the last game between New Orleans Saints quarterback Drew Brees and Tampa Bay Buccaneers quarterback Tom Brady.

Sunday's game between the two marks Brees' first game as a 42-year-old, while Brady has been 43 years old all season.

One person excited for the matchup is Hall of Fame quarterback Brett Favre, who retired (for the final time) at the age of 41.

"I think it's awesome," Favre said on Thursday on the SiriusXM Blitz. "I said this at the start of the year, and even the...
Continue reading...