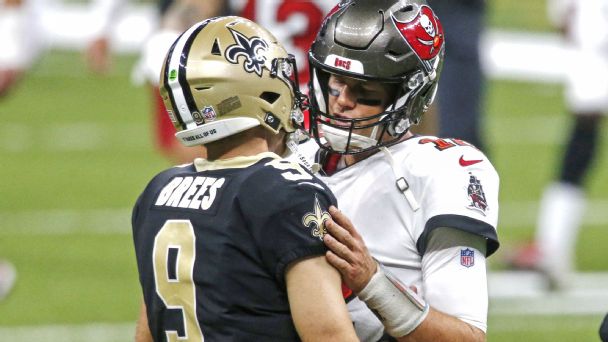 Sunday, 6:40 p.m. ET | FOX

Matchup rating: 97.0 | Spread: NO -3 (52)

What to watch for: You may have heard this game will feature a pair of future Hall of Fame quarterbacks named Tom Brady and Drew Brees. It's their first-ever playoff meeting, and it might be their last since Brees is contemplating retirement after the season. Brady is trying to reach a conference championship game for a staggering 14th time, while Brees is seeking his fourth. They're both flanked by top-six defenses, too. And while New Orleans dominated the regular-season series (winning 34-23 and 38-3), the Bucs have...
Continue reading...